Manila sunset is one of the famous view in the Philippines anyone could capture in a camera or video.  That's my opinion and I am sure many would agree with me.
In the many times I've been in Manila including the almost one year stay in Pasay, I never had the chance to go to Roxas Boulevard to take a photo of that beautiful sunset. There are many shots of it across the world wide web so it is my long time wish that one day, I will have the chance to capture it.
The chance came – February 2, 2014.
It was not included in the list of things to do during our Postcrossing – Philippines meet-up, but when walked out of The Hub to the statue of Rizal, the sun rays was ablaze. It was so near us – it promises a wonderful view of sunset, so we decided to go to the bayside  to watch sun go down over Manila Bay. So, allow me to share some shots =)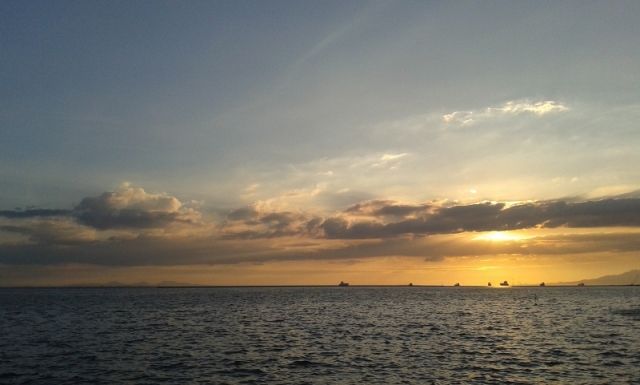 This was my first shot. I then knew that my phone cannot capture the beauty that my eyes have behold. But then anyways, I only have my phone to take pictures.
Enjoy more shots: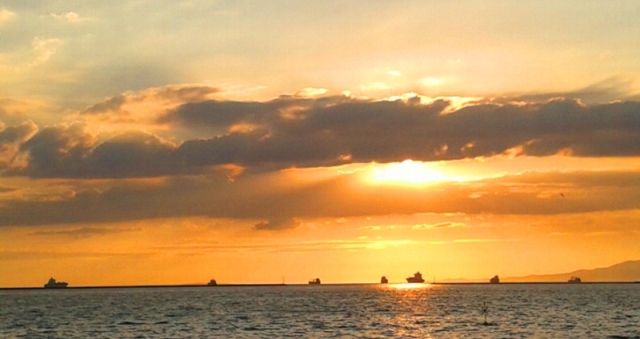 Here I am trying to get a zoom photo. I can't zoom more because the result would be a pixelated one.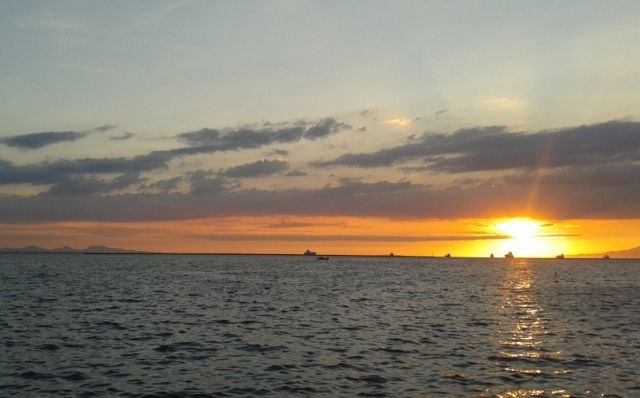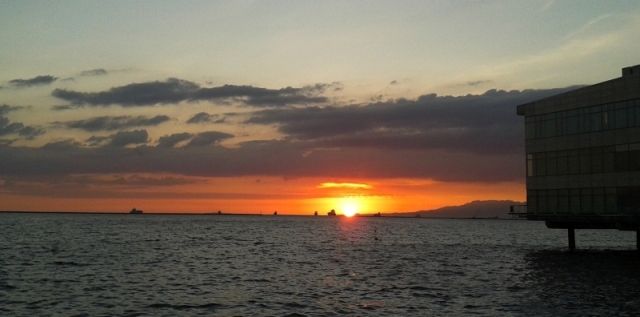 I have more in my file but let me just share these four.
I am glad we decided to watch the sun go down. Thanks to my companions: Sis Willa, Raine, and Joelle (new friend) — friends who just not love sunset but also postcards, stamps, and stickers. lol! Rence and Philip were with us in the meet-up but they got an appointment somewhere in Cubao so they missed the sunset that day.
Now I decided that my phone – Samsung Galaxy Win is just a fine phone. lol! I thought it is equivalent to a 3310 when it comes to modern era Samsung phones. ^&^