I really love the feeling when I can receive a surprise card friend who travels because it feels nice to be remembered this way.  I consider this kind of effort of a thoughtful friend.
This card is from Barbados when sis Jo went there for a vacation.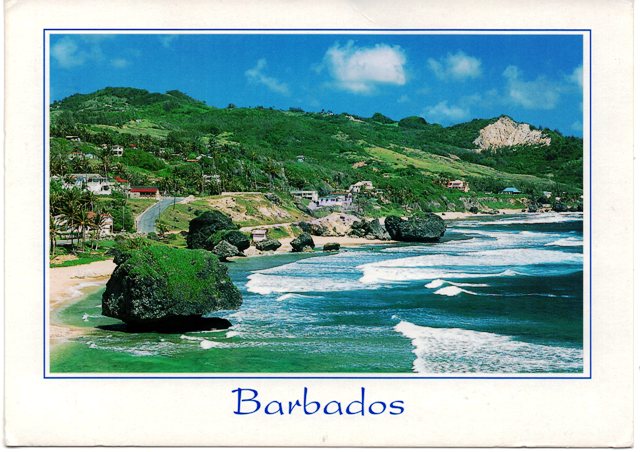 The postal stamp used:  Avocado!