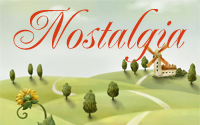 This is Frank. He was one of my favorite one-on-one tutorial student in oral English. He is a manager of his own textile company which does business in Europe. He was introduced to me by his secretary, Mayra, who was one of my students in my adult class.
This is Myra.  She speaks English very well.  She just enrolled in my class so that she got the chance to interact with a foreigner in flesh.  =)
Frank's Daughter
I think i named her Amy if not Sandra.  I already for got.
Anyway, we met twice a week.  We often have our meeting in big and nice restaurants.  We do free talk as our means of practicing their oral english then later, we order the food.  Aside from free food, They also pay me by the hour.