Malingon is one of the two falls that Mountain View College prided at. I say pride because they are part of the wonderful natural blessings of the Lord in that hilltop educational institution. I remember so well that I have visited both falls during my first year in college. I think it's a hiking treat to all new students during one of the June Sabbath afternoon in a school year.
I've been to this falls nth times during my almost five years residence in the campus. During those visits, only a few times we took a swim. I cannot swim but we enjoyed the feel of the water at our faces and enjoyed crawling from one big stone to another stone. We frolic like kids.
Anyway, I left the campus in February 1995. I made several visits to the campus after that time but it was only in April 2013 that I had the chance to visit the place again.
Here's me during my first visit in April. Can you see the happy smile on my face? The water may not look mighty anymore but it is still the famous Malingon Falls that all the students of Mountain View College loved.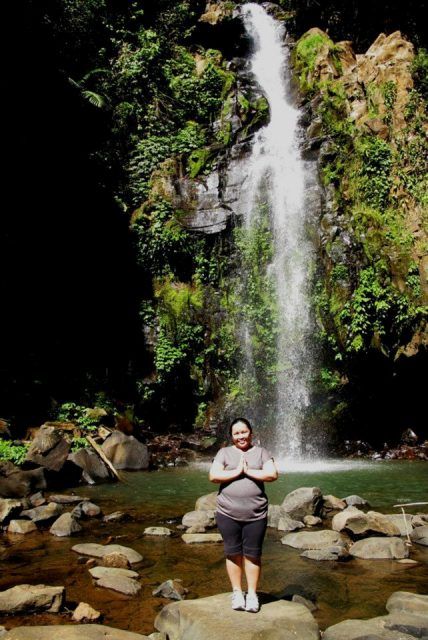 I thought that was my only visit. But the next day, I had the chance to go back again with friends. These guys too haven't visited this place since they left the campus after their graduation.
That's me in another falls angle.  Thanks to the photographer, Kuya Jerel Sonsona for taking this and for sharing this on FB.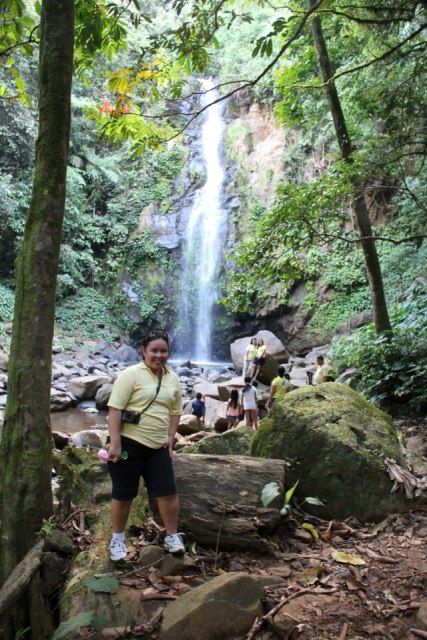 With friends — all of us are happy campers!  From the School of Business party, we proceed to roam around.  This was our first stop – Malingon Falls then from here we went to Jubilee Park.

Dislclaimer: last two photos are not mine. 🙂 Thanks to Kuya Jerel S.