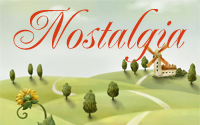 Jeorgene and Me on my 24th birthday
One of the photos of my 24th birthday. This was taken in July 24, 1996. Me and my ex-bf. Good guy and i know he loves me so much because he really took effort in trying to make this birthday memorable for me. This birthday became extra special because of his effort – when we were already separated. I guess people do realized how much they value a person when he or she is already gone. hehehehe
Anyway, this birthday was celebrated with one of our buddy friends, Bebbot & Ampoy. This was a double celebration – my birthday and ther wedding anniversary.
Bebbot and Ampee so sweet!
They should be! I was so civil towards JM that day. I was so overwhelmed of his effort. Maybe if we did not broke up, i will never experience this sweet birthday treat from him.
My 24th birthday was very memorable. I spent the weekend in Cebu at my relative's place and my boyfriend (Ulee) celebrated the whole day Saturday with us. Sunday early morning, he sent me off to the bus station for my 8 hrs trip back to Bacolod City. I was carrying a big teddy as a gift from him. When i arrived in Bacolod City, this was the surprise for me. A Birthday celebration with my barkadas.
As am making this post, am wondering what if we can move back the time…i wonder if i would dwell there or i'd love my time now.
FAST FORWARD…2011
Me – with two kids. Married turned single. single parent.
Jeorgene – 4 kids. Married to a nurse
Bebbot & Ampee – separated. Divorced.  They have 2 kids. Ampee in Oman. Bebbot just in Bacolod. (oh i miss her)
Ulee – in Canada. Married. with 1 kid.