We were on our road to Davao City last March3, 2013 (Sunday) We were suppose to leave Iligan at five in the morning, but due to some matters beyond our control, we left at six already. Sun was already up and thinking of the 6-8 hrs to go, I felt quite uncomfortable. But I know we are in good hands because the drivers we had are very much capable.
This post is about the food we had for lunch. We had breakfast at the house of Pastor Nelson @ SPUC then after a quick breakfast, we went our way and decided to have lunch at Maramag, Bukidnon instead of Valencia. So, we had it at Villa Estrella:
The place: restaurant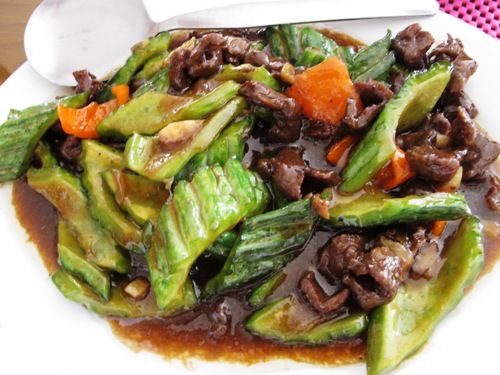 Beef stew with ampalaya
Crispy Buntot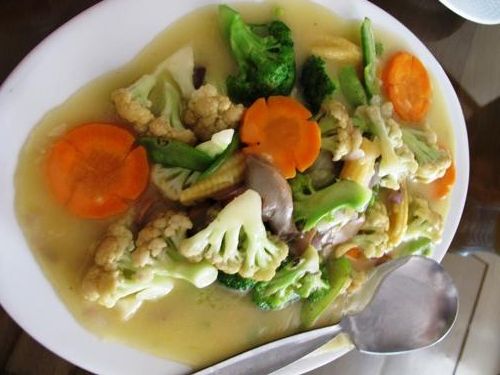 Chopsuey
The food is quite pricey if we have to base it with our meal allowance. But since we had a free breakfast, each one was very much able to share in the cost.
Wanna know what I ordered for me? I had breakfast!
So if you need to fill your stomach or you need a place to stay to rest or stay for the night while on your way to Davao or down south, check out Villa Estrella Fine Inn and Restaurant@
P-6 Sayre Highway Anahaw
Maramag, Bukidnon
Tel # (88) 356-1057
Tel fax # (88) 238-5356
Mobile # 0907-5229865