The first time I travelled to Seoul, South Korea was during the Spring 2016.  There was so much places to see, but we have a little time and little money.
One of our favorite places during the trip was in Nami Island.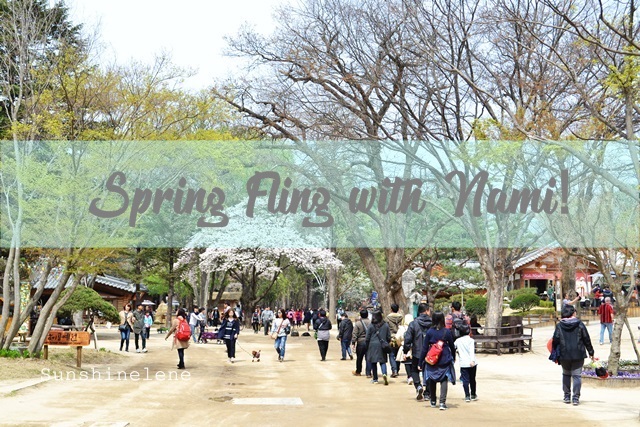 We went there through a private car.  I guess we just want to make sure that we don't get lost along the way, so to do that, we hired our friend Long Long's services – a tour to Petit' France & Nami Island with a side trip to the English Village – a destination that we were sure we cannot go if we take the public rides.  So if you will ask us how did we travel to Nami Island & English Village, well our answer would be, "we hired a private car."
I thought I took so much photo with my camera during that Nami trip.  But my folder says the opposite – possibly the photos that I took are more on object rather than the view. It was spring time so the trees were not verdant green, some trees are even bald.  We only set 3 hours to roam the area – but in reality, I was not able to go around the whole place.  Our time was eaten away by taking photos.  Each of us has camera so we have our own takes and then we have "partner" takes – solo pictures must be taken with partners so that you could take turns.  That's what really  happened to us.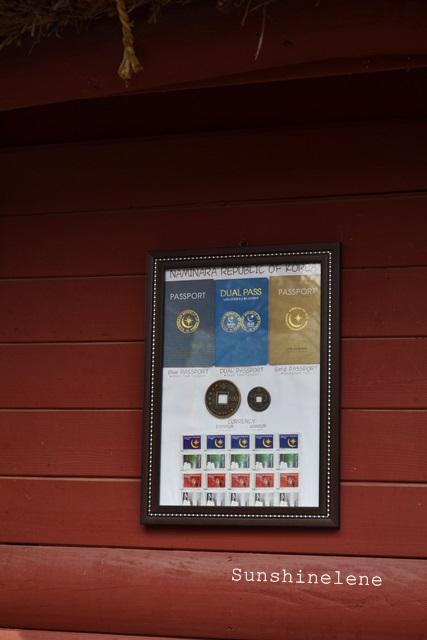 I got interested with these framed passports, ancient Korean coins,
and philatelic stamps — because I love stamps!
The big ancient coin is valued at 5,000 won and the smaller one is valued at 1,000 won.
I failed to ask if they have stamps for sale at the counter where we bought our tickets.
I wish someday I can by a Dual Passport or why not a Permanent Passport.
At Gapyeong wharf.  We are in queue for a boat ride to the island.
Look closely at the roof rods — can you spot the Philippine flag?
Nami is a beautiful place all year round.  In another post, I will  be describing why I wanted to visit Nami and why I love Nami.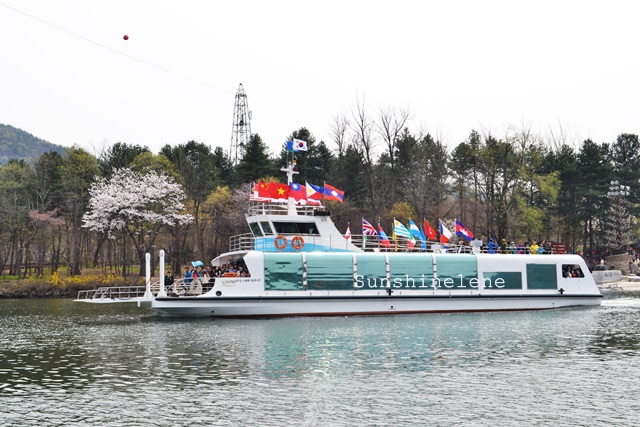 This ferry starts to leave the Nami wharf as we were approaching the Island.
This is identical to the ferry we were on.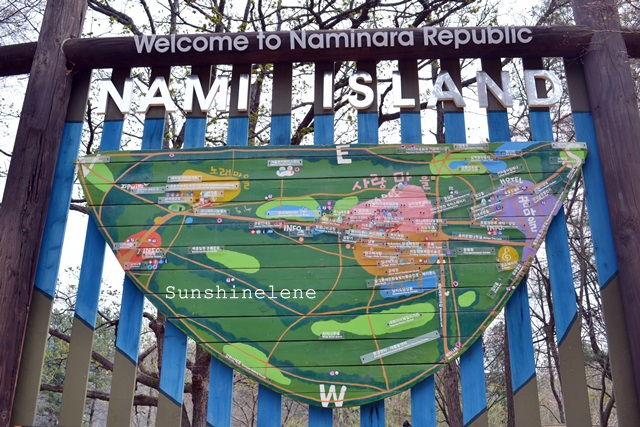 The welcome sign with the wooden map of the island.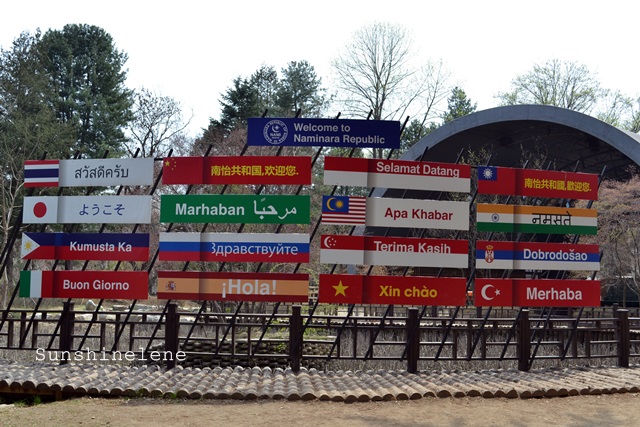 I love this!  Nami is a must visit place for tourist from all over the world.
So they have this greetings in different languages right at the central pine tree lane.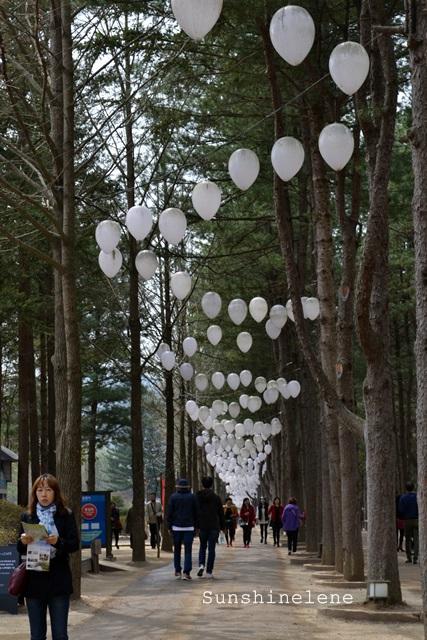 Because it is spring, the roads are dry and dusty and it is so obvious if you look down.
We suggest you look up to enjoy the beauty more the beauty of nature.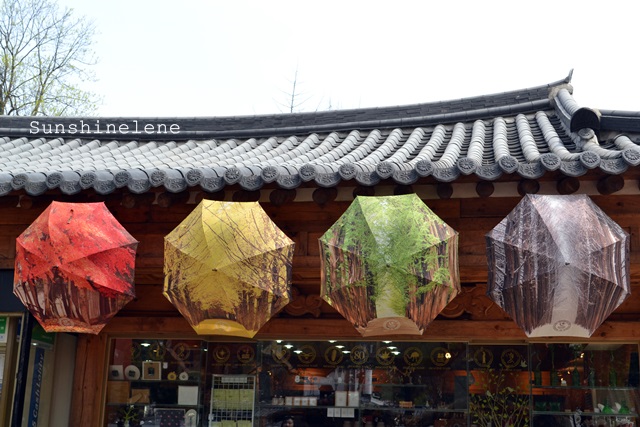 This umbrella photo is from the first shop we saw while going up the main lane.  But I was not able
to go in to ask if those umbrellas are for sale.  The umbrellas depict the Nami Island in 4 seasons –
winter, spring, summer, and fall!  Even before I set foot in South Korea,
Nami Island visit in 4 seasons has been in my bucket list.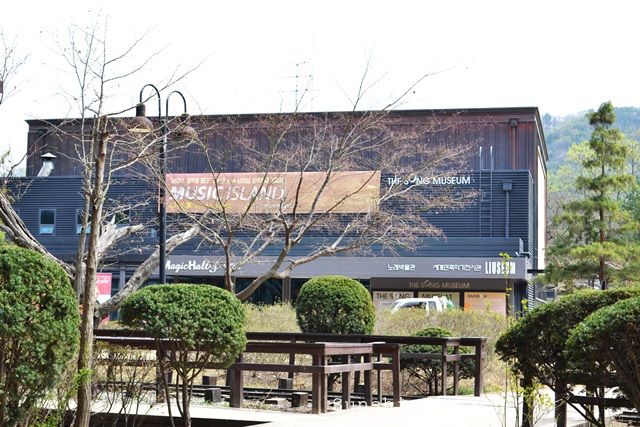 The Song Museum
(to be visited in the future travels)
Miniatures depicting Winter Sonata drama – a wooden version of the little snowman
Joon Sang and Yoo Jin made on their winter day date.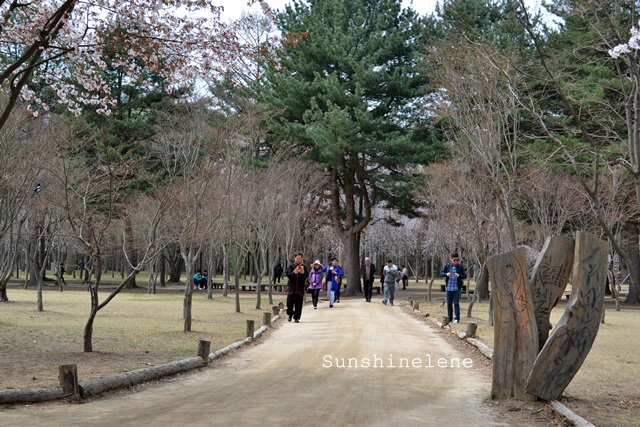 Entrance to the Maple Lane but notice the dry road and the bare treetops —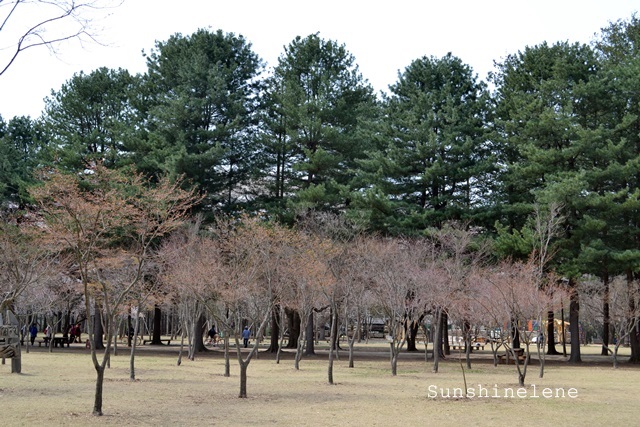 Maple trees with budding leaves although it look like it is bald.
The green trees behind are the Birch trees.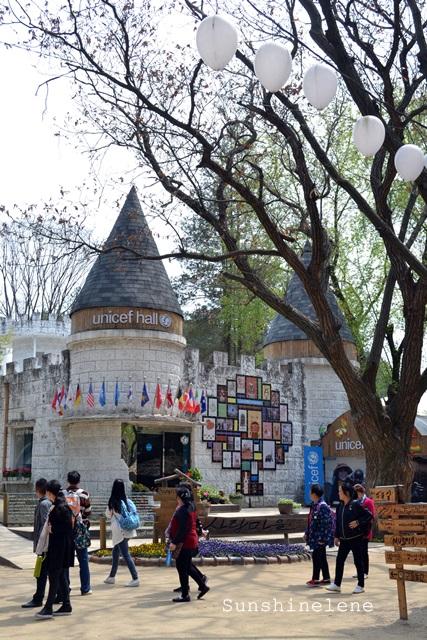 The Unicef Hall. Just for my eyes only. No time to go in and check out.
Going in must be a must in the future trip.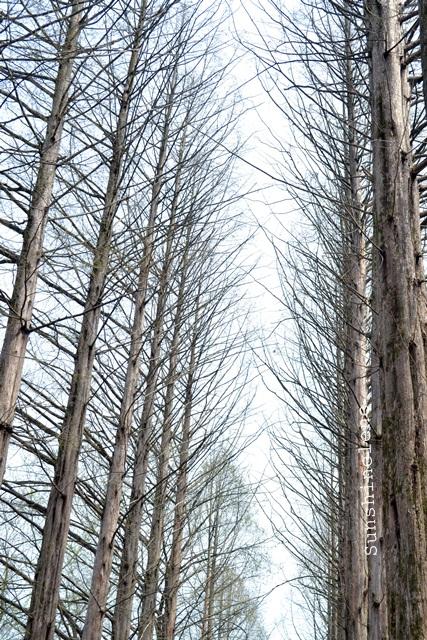 Bald  Metasequoia Trees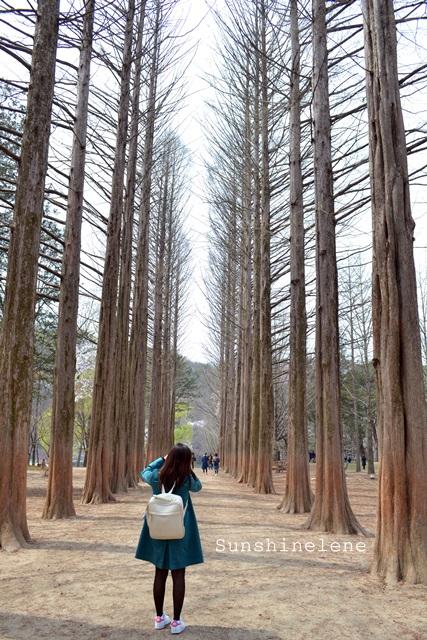 "Lost girl" in Nami @ the Metasequoia Lane. ha ha ha
Another shop that sells souvenir items.
There were several within the Island.  I just took photos because I know I do not have time to go in there and check their stuff. Although I went in to one to purchase a ref magnet and a couple of philatelic stamps.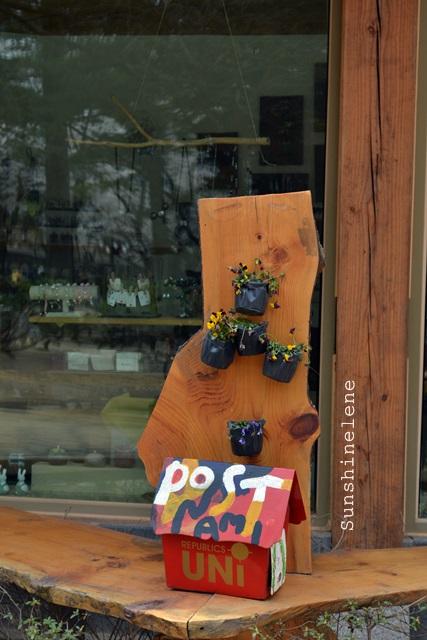 I wish I had time to write cards and post it here.  There are several postal shops in the Island.
I have to note that I should do this next time.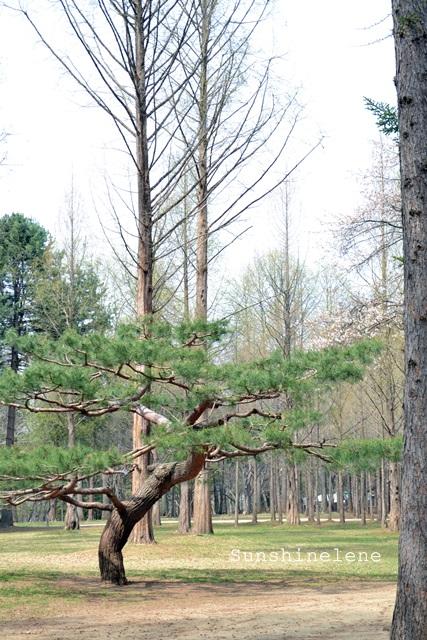 Pretty tree!
I'd like to think that this tree stood poised in whatever season comes to the Island.
I'd like to guess that this angles will look very nice during the summer season.
Based on this post, you might say that it is not worth to visit the Island during the Spring.  For me, in spite it looks a little bit dull in many angles,  visiting it in spring is not a waste of time.  Nami Island is pretty in all seasons.  Each season brings out a different and unique beauty in spite the trees and many memorable spots look the same.
So here's my last photo for this post, a photo I took as we left the wharf.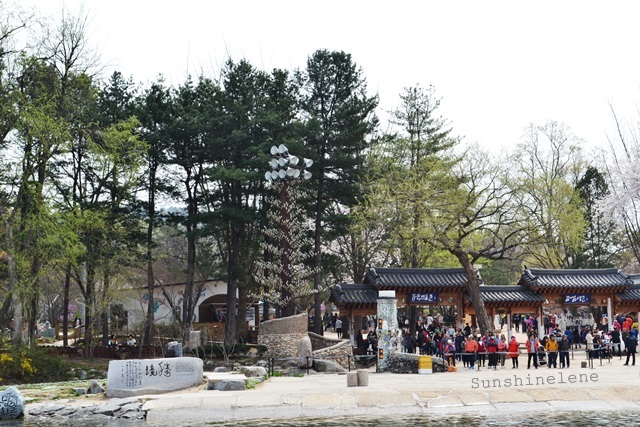 Annyeong Nami!  Until the next time!
P.S.
I had more photos to share but I will do it in another post because those are more of Winter Sonata stuff.