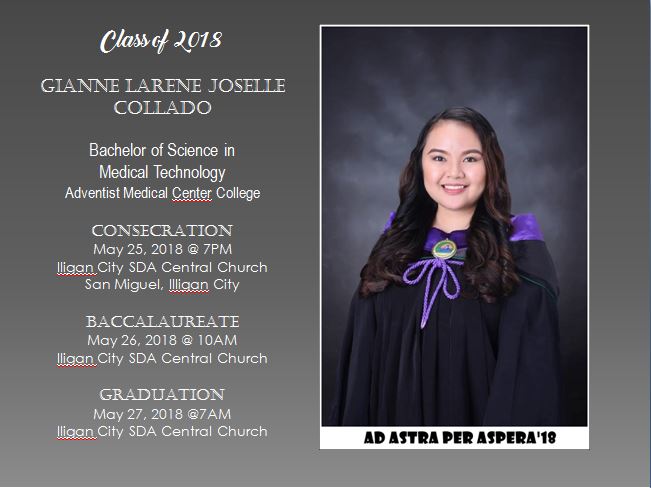 My heart swelled with gratitude after this girl was all cleared for graduation. It made me teary eyed thinking of all her hard efforts the past four years.  Adding to that thought is the happiness my mom would feel if she's still around now.  I know that my mom looked forward to this occasion, too!
This is just the beginning of the future success of this girl so we should not get too relaxed after the Graduation exercises this weekend.
I would like to eternally thank the people who have supported this girl in this educational journey!  The road to success is endless and this girl will continue on.