I got this card through a direct swap. Direct swap means, personally messaging another collector that you are interested to swap with a certain card she posted as "FOR SWAP."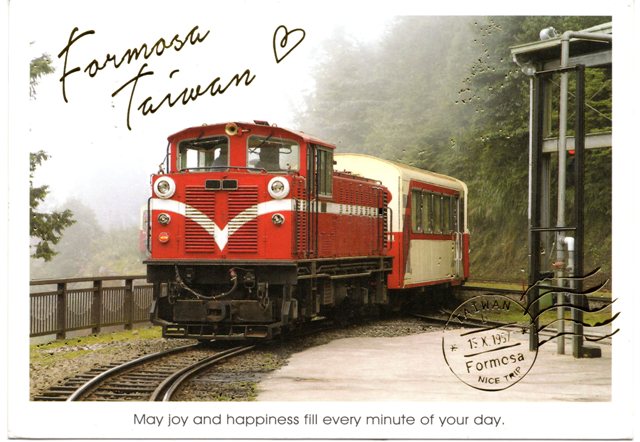 I used GF Philippine as a swap for this card.  Transportation category is one of my fave categories especially trains.

She used two stamps and that fruit stamp is a candy to my eye. 🙂
By the way, should you wonder if Formosa is another name for Taiwan.  No! Here's the right description of the place —
The Republic of Formosa (literally Taiwan Democratic State) was a short-lived republic that existed on the island of Taiwan in 1895 between the formal cession of Taiwan by the Qing Dynasty of China to the Empire of Japan by the Treaty of Shimonoseki and it being taken over by Japanese troops.
So, now you know! <3