One Saturday afternoon, I joined my IBS family in going around the town to take photos of government offices for Google mapping.  I cannot forget that day because of what I wore to the "event" lol! I should have been informed that the attire is casual because we will still go out to take pictures. I was thinking we will spent our time at the Chamber's office to map 😀 Hindi pala. Mag picture lang so…hmmm…I looked funny!
Anyway, from Saray, we took a jeepney to the city hall.  I had several photos taken but let me just share a few.
The famous Anahaw Theater. This place is often use for presentations especially during city fiesta. I've never been down there. This was still my second time to really come this close.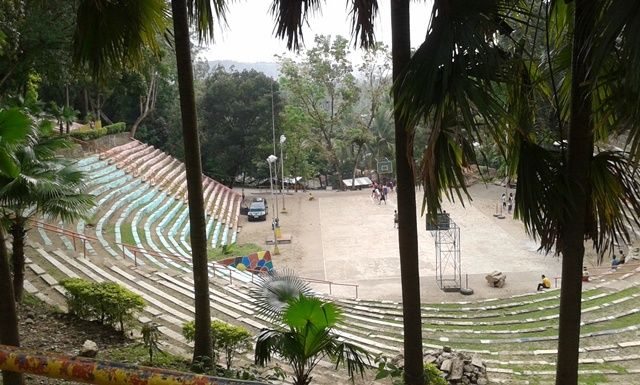 Still of the Anahaw Theater (the half part)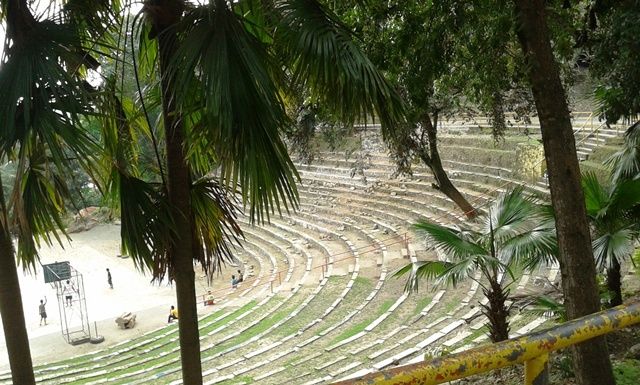 "Welcome to Iligan City" It is my first time to see this marker. I never knew this exist. I then asked them, why is this place here? When it feels like it is in the suok (corner) They said that on the way up to the city hall, this side can be seen from the road.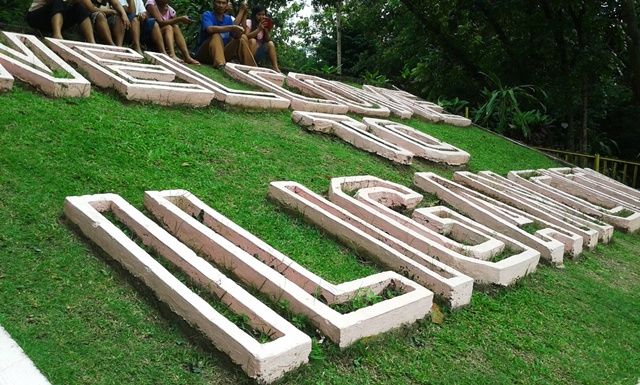 I still have to try though if makita ba talaga.
Next is the way to the Tourism Office. I can say Kamingaw sa payag. The place is close because it is a weekend.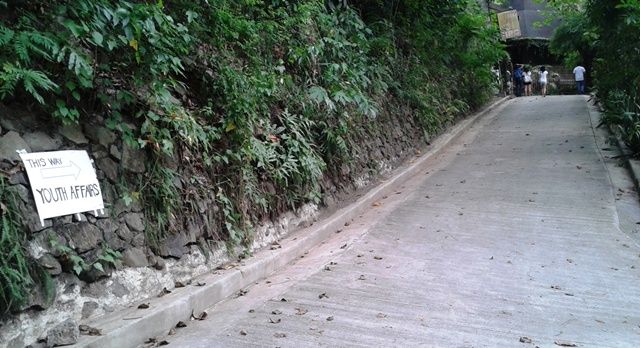 See that signage to Youth Affairs office? I commented on why it's there and why in a paper or cardboard? They said, it's a temporary daw.  Then they commented that this particular office is often transferred from one place to another.   Oh well, I hope the place they are in now will be permanent so they gonna have a permanent signage, too.
The playground. We saw a playground right across the tourism office. I bet this is a favorite spot for kids when they stroll in the area. Not just kids actually but for young couplers. Oh my on the couplers or young people dating.
The place is really conducive for dating and if unsupervised lots of things can happen there. No guards roam the area so it is really free zone for those who want a bit privacy in a public place.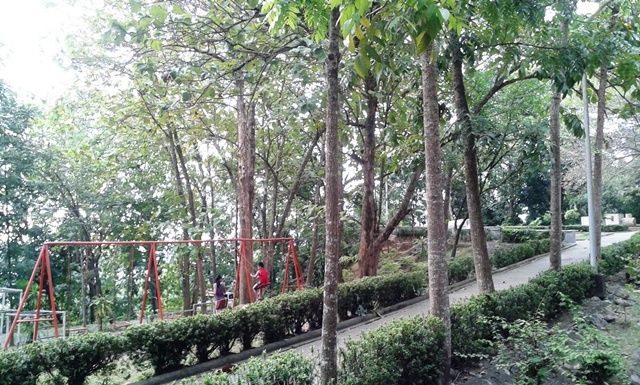 I cannot say that the whole place (City Hall) is awesome for tourist but at least it can be a haven for family strolls.
So if you are in the area during weekend, take some time to stroll the whole area. If you do briskwalk, it's a bit enough to make you sweat.