Dried fish is called "bulad" in our dialect, which means it is being dried in the sun. Drying is one way to preserve the meat of the fish. I think this goes through the process of being dried through the sun and wind. Some are seasoned with salt and some will just have the natural saltiness of the sea.
My family used to have this when we were young, but since my mom was diagnosed of heart problem in 2005, we stopped eating this sort of a staple food in Philippine homes.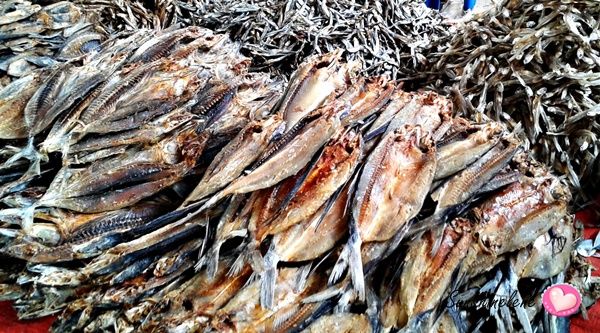 There are several famous dried fish depots in the Philippines that I know – Pagadian City, Zamboanga City, and Cebu City. But while doing these photos last Saturday afternoon, some of the dried fish displayed are from Jolo! Wow! That was far!
One of my colleagues buys dried fish in Pagadian City and send it to America. For Filipinos, this is a very special food especially if you are far from the home country or in places where it is not allowed to eat this "i dare you" food for some people who are not used to the strong fragrance of the dried fish.
This is my fave variety. But it's been awhile since I have tasted one.
This post is intended for dried fish lovers here in my city or in neighboring Northern Mindanao towns or first time visitors who likes "bulad" as their pasalubong to their loveones.  I meant to tell you that you do not need to travel far because we also have our own dried fish market here in Iligan City.
Location site of the market is in Barangay Saray. It is so easy to find if you are in the city in the nearby Barangays like Tibanga and San Miguel.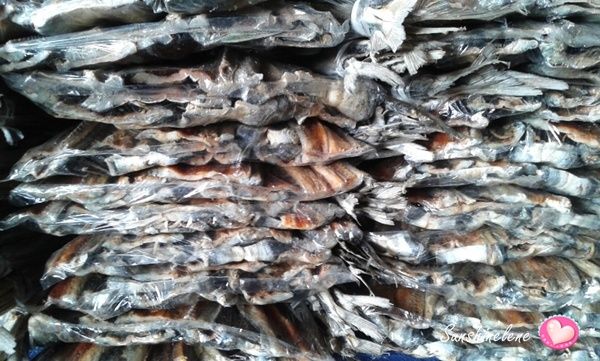 For those who are used to the strong fragrance, the place was just okey. But for those who are not used to buying dried fish, then the place is not for you to visit.
I should have taken a shot of the whole place. My friends roamed almost the whole area. I just took several photos and stepped aside and waited for them. The smell was too much for an ex-dried fish eater. I say ex because as much as possible I avoid it because it is not good for my health.
This one has high content of salt, so it's never good for an obese woman like me.
This walk was made possible through the Iligan Bloggers Society initiative activity to place Iligan public establishments in Google Maps.  I was late and they were that they decided to drop by the place.
From here, we all went up to the City Hall.
Will post soon about it.