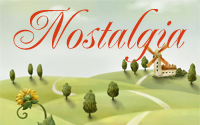 I love postcards! I started receiving them when I was still in highschool. But it was until 1995 that i started to receive them in several pieces after I met someone online who is a postcard collector. She was a Filipina by blood but become a US citizen when her family moved to the States. Her name was Melinda and she just sent me plenty of cards in exchange for Philippine postcards. It was more of a swapping than sharing. She sent me cards of her trips and my favorites are the ones of NY city especially of the Twin Towers.
The card am posting here is a card I received in 1989 from a penpal. Her name was Megumi Higa. We were exchanging letters and one day she wrote to me using a postcard. This card is one of the first cards i received during my younger years when i started sending postcards to friends.
This is what she wrote:
Thanks for the post card and letter! This post card is one of our SDA college I applied to, but I'm going to La Sierra this September. I'll probably major in business but I might want to become a physician. I have a sister who's 17 and a brother that's 15. My sister is a Sophomore (10th) here but my brother isa Freshman at Far Easter University in Singapore. So all together there are 5 in our family. I'll ask my dad if they know a Dr. Maehara when they come to the States this month. Thanks for teaching me all those Tagalogs. I can't memorize all of it but I'll try. I'll teach you ILOVE in my language – Aishitimasu. Maybe someone might know. Well, I'm not worried about my finals. They're not too hard. I only have Bible & Spanish II. Wish me luck. YOU have a good vacation, too!

Penfriends,
Megumi
I dunno when did we stop writing to each other but i can remember well that when i was in the last grades of primary school until highschool am so fun of having penpals. Some of them i met personally in years that came. But Megumi, we never met. I tried searching for her in Facebook but am not successful. Probably she is around 40 now because i was still junior in highschool and she was entering college when we started to write to each other.
She was a very lovely Japanese girl.