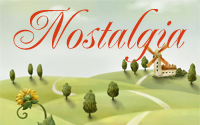 I'd like to bring you back early spring of 2003. It was a trying months for me as i was nursing a broken heart and a very chronic homesickness.   That was my first time to be working abroad.  Early spring was around February that year.  I spent almost every day crying especially when evening comes and when i woke up in the early mornings. It was like i lost a dearest puppy.
My friends believed that i can get over with what i felt. So one day, while i don't have class in the afternoon, Helen, Henry, and Jenny invited me to visit Shijiazhuang Botanical Park. They told me it's a plant park and I would see so many plants from all over Asia being displayed there.
So i tried to perk up myself and go with the trip. Let me share then some of our photos:
We were still wearing long sleeves because it was still cool but at the same time the sun was getting stronger to our skin that we have to drink water to hydrate us.
That is Helen in black, yours truly in red, and the other lady is Jenny.
Thanks to the green grass and yellow wild flowers at the background, it disrupts the grey atmosphere.
The place was not yet too bubbly of spring.  Traces of winter can still be felt because not all trees have turned green yet.  Thanks to my red shirt, too!  It made us look more lively.  lol!   After we saw the photos, they really hugged and thank me that i wore red or we would end up dull because Helen's shirt was black and Henry's was brown and black and offwhite jacket of Jenny.
See!  The world is just slowly waking up from it's winter sleep.
I think the place still looks gloomy.  Thanks to the flower which depicts hope.
I was excited to smell it…A beautiful flower. So, am expecting a beautiful smell.

See my face?!
Happy?
Nahhh…the flower smells so bad! lol!
I really said – not all beautiful smells beautiful. lol!
Shijiazhuang City is one of the top 10 polluted cities in the whole country.  So that explains the dirty sky you can see yonder.   Result of it, I always have irritated throat while staying in that city.  Even then, Shijiazhuang (shi-ja-juang) is an unforgetable place.   I made so many good friends there.
I felt so funny having this photo taken at this spot.
The sweetest banana in the whole world is the one that came from the Philippines.  So when i saw this banana tree, it made me long for Philippine bananas.  My friends haven't seen a banana tree yet, so they let me stand at this spot to show to my family that Philippine banana is grown inside the botanical garden of Shijiazhuang. 🙂
~~ My fave photo of us "the tres marias" ~~
~~ my favorite shot of ME that day ~~
~~I also love this shot but my eye bags are so obvious.  Result of sleepless and crying nights. ~~
Thinking back of that time now — i can't just laugh at it.