I am taking a five days leave from work and September 23 was the first day.  Our flight was morning and we are expected to arrive in Manila before 12.  But due to an unfavorable weather, we were a bit delayed in our flight, but no complaints whatsoever.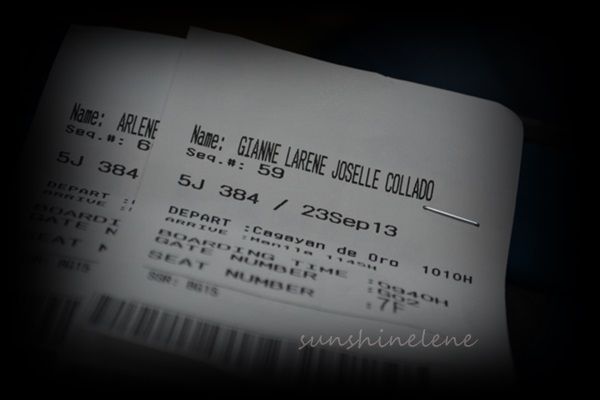 The night before, I slept so late, I think it was past midnight already and me and daughter were set to leave at exactly six in the morning to have an ample time to taking the bus to catch our 10 o'clock flight.  So, the lack of sleep + more delays at the airport + rainy Manila = almost two hours delay to our expected check-in at Leesons Residences in Malate.
I was undecided which taxi to take, yellow taxi or the taxi at the departure level.  But after checking it through, we left via the departure level and that saved really saved me several hundred pesos fare from airport to Malate.  Yellow taxi will cost me Php 530.00 while the taxi at the departure level only cost me Php 150.00 though I was the one who paid the Php 20.00 at the skyway toll gate. It was not bad decision after all.
The delays tired me much and the same with the daughter plus the rain, so we spent the afternoon, sleeping. lol!
If we don't need to have dinner, then we would have slept the night away.
Here are a few photos for the first day:
An interesting sight from up the sky. I've seen this place several times already but still I did not have the right name of the place. No one ever took the guess when I posted the pic in my FB wall.
The plain the brought us to Manila.
Cebu Pacific is my unofficial flight carrier when I fly during my travels.
A just-got-off-the-plane selfie! While on our way to the baggage carousel.

I don't look worried. Right? Though i was a bit worried because it was raining in Manila and I was thinking that the bad weather will mess up my travel plan.
The daughter! excited or tired?
I cannot tell but it seems she's not affected of the delays because her phone contain lots of books to read. Poor mommy me isa libro lang ang dala for the whole week. lol!