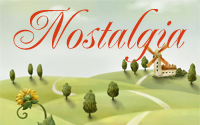 The photo I am sharing is a photo of a lighthouse which is located in the Island of Cabilao, Bohol.  Just a stone throw away from La Estrella Beach Resort (old location).
This lighthouse brings back nice memories of a past love.  The first time i laid foot on this lighthouse was during the last few days of January in 1997.  I will say few days because i cannot remember the exact date anymore but i know it was around that time.  I was  3-4 weeks pregnant with my dd (dear daughter) 😀
With me to visit this spot was of course of course my boyfriend (Dimple's dad.)  I am the type who is very scared of heights so i did not make it up to the top.  I guess i lasted midway and he took a photo of me.  I still have that photo now and it obviously shows that i was not relaxed up there, but i managed to smile.
He and I were there on a very important purpose but after 3 days we both felt  a little disappointed because  our mission on why we were was not happening.  Anyway, we sort of just think that the days we spent there was our advance Valentine's day celebration as our initial plan was to spend Valentine's day in Bohol, February 14 of that year.  But due to an emergency situation, so we had an early visit to the resort.  It was my first time. Not his because his mom owns the place. 🙂
In April 2008, Dimple and I had the chance to visit the resort again and yes, we had the chance to stroll to the lighthouse from the new location of the resort.  Taking that photo, memories came flashing back and i smiled to myself because i saw myself in his place long time ago taking picture of me up there.  Now, look at another photo and tell me who is up there —
A back view of someone with long hair.
Guess who?
That's my daughter!
Oh my she was so brave to make her way to the top.  She even managed to stay awhile to enjoy the view.  I really envy her that time.  But i was already in a state where i can't climb up heights anymore. lol!   I have i already increased my size twice from the first time i visited the spot.   So, i just end up her photographer of which i did not mind because i was feeling i was her dad. 🙂
She looked tensed yet she moved upward more.  She's standing almost at the spot where i sat one day that end of January 2007 – and she was still 3- 4 weeks old fetus inside.  Now, in this photo, that little fetus is standing on the same spot.
How time flies!
Oh memories…you make my heart lighter. 🙂