During my birthday last month, I went on a birthday trip to Siquijor.  Thanks to Alex, for helping me make the trip possible.
Iligan City is still 5 hrs away from Dapitan, so we are leaving the night before our journey to Dapitan.  Dapitan is our jump off point to Dumaguete en route to Siquijor. Hoping to arrive Siquijor that same day we traveled from Dapitan.
We left Iligan, Friday afternoon, after my work.  We took the bus going to Mukas since it will take a longer time to wait for the bus that goes direct to Ozamis.  I had a booking at the Western Mindanao Conference guesthouse so I was confident that we will have a good sleep before we start the long journey the next day.
This is our accommodation for the night:
we stayed in a room where eight couples can be accommodated. So you can just imagine how comfortable we are. I had one bed for me and the other one for alex. I almost had a hard time dragging myself out of bed that morning because the mattress is just so firm enough and the pillows are fluffy. I can really spell C O M F O R T A B L E correctly! Thank you my friend, Mr. WMC President for that overnight accommodation.
After we left the campus, we decided to have breakfast before proceeding to the terminal.
Spell breakfast…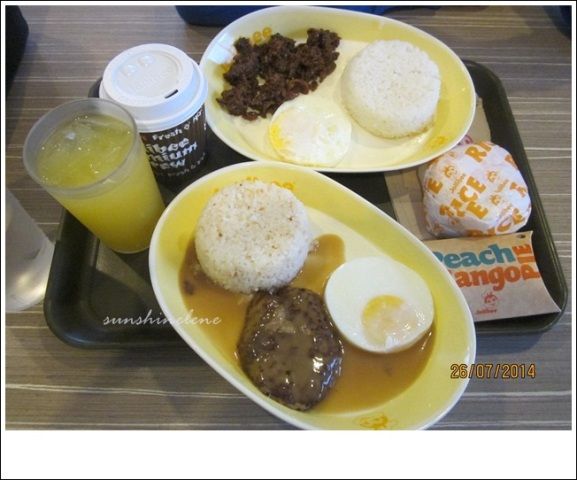 J O L L I B E E!