I was at the mall early this afternoon when I was tagged by the host of Pink Fridays. I was surprised how come it's Friday once again. I guess my days were just too full of activities that I lost track of the exact day.
In order to save me from time going through my photo archives, I decided to look for pink stuff in any of the shops. I was at a Penshoppe store, and the girl shops got lovely pinks. But I was discreet in taking pictures afraid that I will be reprimanded and be asked to delete the photos. So instead of taking pink shirts or dresses, I opt for the following: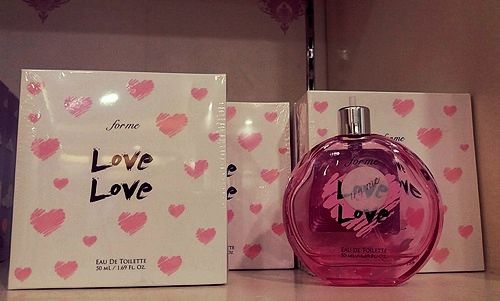 Love Perfume! (the fragrance is mild)
Fancy staff on Sale and this pink one caught my attention.
For more pink entries, you may click the PF button at the top of this post.