The last time I visited MVC was in October last year when we spent a night there together with some friends.   I also remember that it was that time I reserved a room in Ma'am Apples house for the upcoming 60th Homecoming.
Then the 60th Homecoming has arrived and it was held during the first week of April.  April first to the sixth to be exact.  But due to work, I decided to go up on the third which was Wednesday.  That was also the day when the Noviecountants had their reunion so I travelled with them on that Tuesday night.
We left Iligan at eleven in the evening and we arrived at almost exactly 5:30 in the morning.  It was still early but I was too alert to grab some sleep so I decided to join the morning worship since the morning worship was to start at 5:30. Since I saw that some people were still making their way to the venue, I decided to follow, too.
Then this is my morning shot when I passed by the tennis court. Still too early I guess for tennis enthusiasts to be there –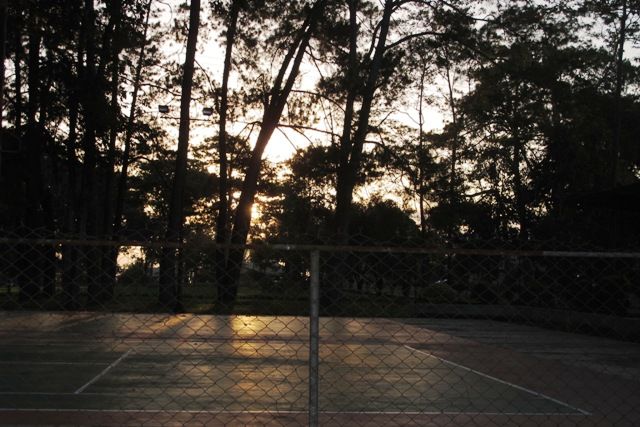 Then as I continue walking down the DXCR road, the sun was also slowly creeping up and made it's power more obvious to my surroundings, so these are the following shots I made: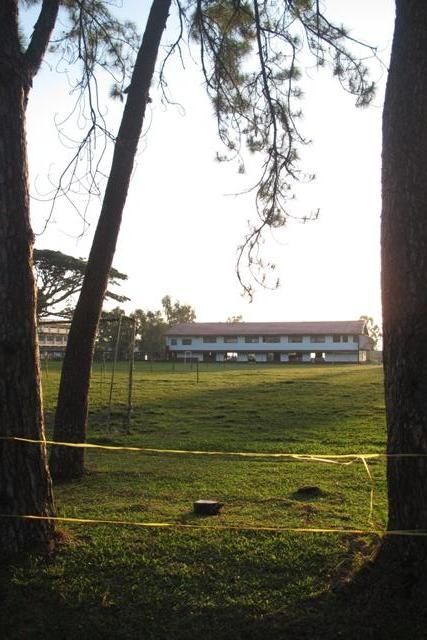 That's the Audie out there!
The the DXCR sun bathing –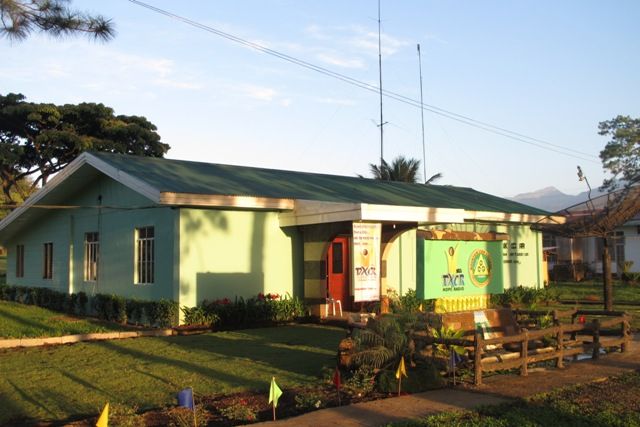 The speaker of the hour that morning was Pastor Ravelo and we agreed on the phone that we will meet that morning after his appointment,  but due to change of circumstances, I failed to see him. The morning worship finished at thirty past eight, so I hurried back to Ma'am Apple's place to have breakfast and get ready myself for a trip to Malingon Falls.
I love MVC's early mornings because I never enjoyed them when I was still a student.  Sleep was more important that time. 🙂  But now as I get more mature, I realized that feeling the beauty of the campus in the early morning hours is very inspiring than sleep. 🙂