Several times I went out on a travel and then when it is about to go back, I am then bombarded with the question: what to bring home?  People at home are of different ages. We have a little one, we have teens, and then adults. Not all can appreciate tokens so I often end up carrying food.
The last "vacation" trip I took was in February last month. We went to the Northern tip of the country.  It was a very memorable trip because all of us in the group were first timers to that place.
Now going back on what to bring home, I am sharing here three photos of things that I wanted to bring home that time:
1. Fresh Flower (Lily?)
I saw this flower on the first day.  This is very cheap and I wish it was our last day and it was our day to travel back to Iligan, but since it was not, then I just have to take a shot for remembrance.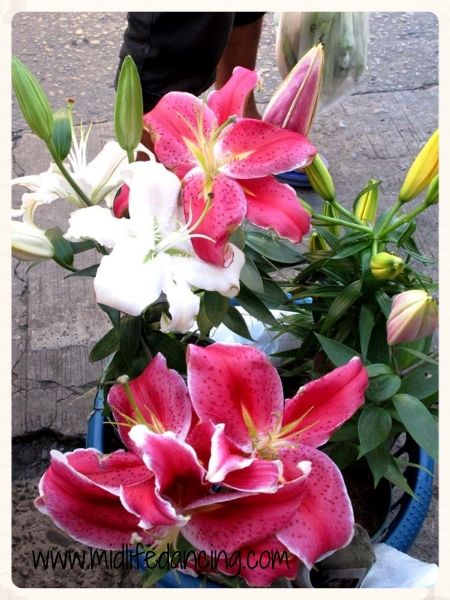 2.  Garlic and Onions.
We saw this on the first day but decided to buy it later when we are about to come home.  Indeed I bought one strand of that garlic and a bundle of onions to be given away to friends.
3.  Cigar
The first thing on my mind when I saw this tobacco, was my father.  My father loves to smoke and I am sure that anything like that from the land of his forefathers would tickle his heart.  I know tobacco is not good for the health but this kind is like those ones that are categorized as best mild cigars. I am sure he will love this! This cost Php 20/piece. My father died last year so he will never ever know that I have been to the land of his roots.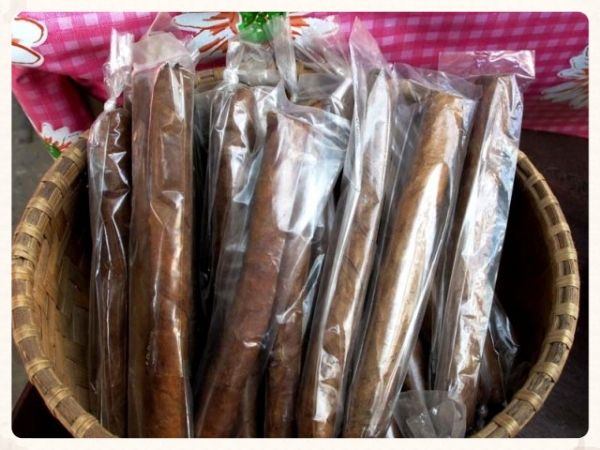 Now you may asked me what did I brought home? 😀  I cannot enumerate them one by one but surely I had tons of photos and most of them are already posted in my Facebook account. 🙂