When I read this article, it reminds me of the time a month before my father died.  He was so sick that later, he cannot move bowels anymore by going to the loo.  So to make things comfy for him, we purchased disposable diaper for him.  I do not have any idea on what was his size because I never go out to shop for his stuff. I just gave money and my sis do the caring of him and of his needs.  She does the hands-on in taking care of my father.
I also did not take note of how much we spent on him.  We just make sure that he is taken cared of to the best of what we can.  He just spent most of his time at home since his diagnosis, but on his last month, he was confined at the hospital for two weeks then we brought him home.  Three days later, he peacefully one morning.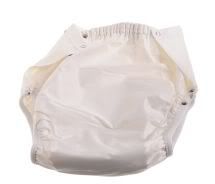 Sharing the story to my cousin who is in the states, she told us about adult-sized cloth diapers- washable ones. I asked her why shared it only now. The reason was we were not communicating much during those times because I was really so busy at work. I checked out the diaper in the online catalog, I said to myself that it was really a perfect thing for my father to wear while he is at home.  They were not the types that will have a perfect fit on the user and one can never think imagine that he or she is on diaper.  This super fitted reusable clothe diaper can be purchased direct from the manufacturer and one can order in bulk.  I wish I have known this when my father was still alive.
My mom is aging and I guess sooner or later, she too needs this one.  Now I know where to find it.  I told my cousin to be prepared for one day I will ask her the favor of ordering this stuff and she then will send it to me here in the Philippines.  Buying this cloth diaper in bulk and its washable can surely save money.