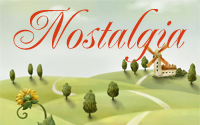 GRADUATION DAY!
My College graduation day was the last day of October 1994. I tried to look my best that day and this is just my best. I did not buy any new dress because it won't still be appreciated because we will be wearing a toga.
Closing exercises begins Friday evening for the Consecration evening then the Baccalaureate Saturday morning and followed by Tribute to Parents Saturday afternoon. Graduates and parents and friends witness this special program of ours. The big day then is SUNDAY.
The photo above is a remembrance of "i already look my best" shot." After this shot, i took my toga and went to the Alumni Church.
I have a separate album for my College graduation but i can only share a few here. I took a photo (macro settings) of my photos so please the picture is not really at its best.
Here are some more photos:
Me with Ma'am Melgar.  My ever kind shorthand teacher.
She is our shorthand teacher from basics to intermediate.
That is her grand daughter with her, Lorena.
With some business office ladies.
On my left is Melody Jumantoc and Ate Indai Caballero
They are my inspiration these times as my bf and I broke up during my last semester in College
On my right is Arlene Toledanes.  We have same names.
We worked together in the DSF office (me for my work education grade and hers as an SA)
With Vanni (Giovanni)
Thinking back, we were close during my last semester because we were classmates in one of the Bible or Health subjects.  He and Dexter Nermal were my buddies.  One thing i can remember about this time, i don't eat so much because i was heartbroken so, Vanni used to borrow my meal ticket.  I really did not mind.
All the above photos were taken before the program started and after the program started.  I have many photos that day.  I was officially single but i thought that my heart still belongs to someone.  Feeling high though in spite we were not on because we have talked Thursday night before my parent's arrival.
I have photos taken with my roommates, with my teachers, with my first love (he was there as his brother also graduated), the above guy, my buddy that time but turned out the father of my first child and also JM – the guy whom i thought my heart still belongs too.  Taking photo with JM was so funny.
Graduation memories — all nice except one.