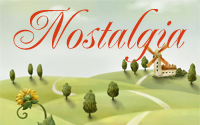 With the upcoming Spring Festival (Chinese New Year), there is that feeling deep inside me makes me feel I am missing China so much. I miss the food, the places to see, and of top most, my friends.
So i hope that this month i can religiously post for nostalgia and I am gonna share with you some random photos i had while working there.
Today let me share a couple or some photos I had during my first visit to the great wall. The school that hired us treated us for a trip to Beijing after the very busy summer work. We travelled late at night and went straight to The Great Wall which is located in Badaling northeast direction from Beijing.
Here's me and Liza taking a pause for a photo. Our destination is still way way up beyond that wall seen behind us.
The 3 of us relaxing at the museum lounge after the hike in The Great Wall. Napoleon (that only guy) is holding our Great Wall Certificate – certifying that we have conquered the Wall. Not the whole length but at least we have walked more than a kilometer up to reach the nearest highest point and we have to buy this certificate. I forgot how much was it but each of us bought one.
The trip was not only to the Great Wall but after the great wall they brought us to The Summer Palace. And the next day at Tiannamen Square and then the Forbidden City. I had lots of photos. I think I used up half a dozen roll of films. Sadly i lost more than a hundred in the mail as a friend mailed it from Lanzhou where he is teaching. Mailing with with non-chinese characters address, it is not a 100% guarantee that the mail reaches you especially when it is mailed just within the country.
Anyway, i still hope i can visit The Wall again.