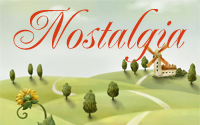 STAMPS GALORE
Last year i received two packets of used stamps. One was from the USA (by Mommy Ebie) and the one I am sharing here is from Canada (Emarene).  Mommy sent by mail and Em sent it through the package she sent home I so love my friends who shared me their stamps to make my collection merrier.
I think i need a budget of P20,000.00 for stamp albums to contain all my collection.  I haven't placed them in an album yet though they are already sorted into themes like (flowers, planes, animals, cars of which i wonder if auto insurance companies have insured them before they became a stamp model) but i also thought I would sort it by country.   I am not yet sure as of now.  I also plan before to make an improvised stamp album but i haven't done it.  I need time.  My colleague's collection is so nice.  Some were already in the album and some where still stack away in envelopes.
For now, my collection is stacked away in an envelope and placed in a box.  The packet from Canada was not yet sorted by themes because all of them are just from one country.
If you read this post and you love to share with me a duplicate of your stamp collection, please don't hesitate to ask me my postal address.  I'd be very happy to give you. 🙂
Happy mid-week everyone!