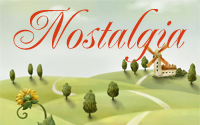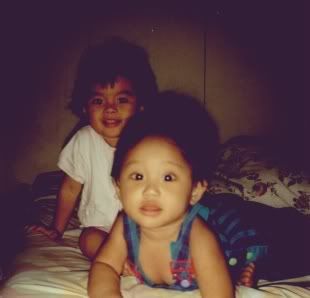 This is an old photo of my kids. I was the one who took this so am not in the picture. This was taken in summer of 2000 and i guess the only photo of the two of them.  Oh there were still so wee in this old photo and me? hmm i guess i was horribly big than i am now.  lol but it's true!  I was bigger and ugly that time.
These two kids haven't seen each other again since after that summer. Because of unfortunately events, i deprived myself of living with my son since that year and counting and went home to my daughter. It was not easy for me as a mom but i tried accepting the situation. My daughter though is mum about her feelings although there was a year that she wonders how her brother looks like until we got a photo of him in 2008. They have a few similar features but it was obvious am there mom. 🙂
In the next photo shows me with each of them them in two separate occasions. I wonder when would be the time the two of them could meet up again.
For now i just wonder because I still dunno when.  I am a bit sad for missing the latest Cebu Pacific promo fare of P10.00 then we could have made it to Manila on January next year.
I am just waiting for the promo then for sure these two shall meet.  🙂