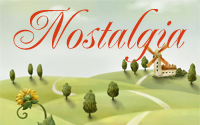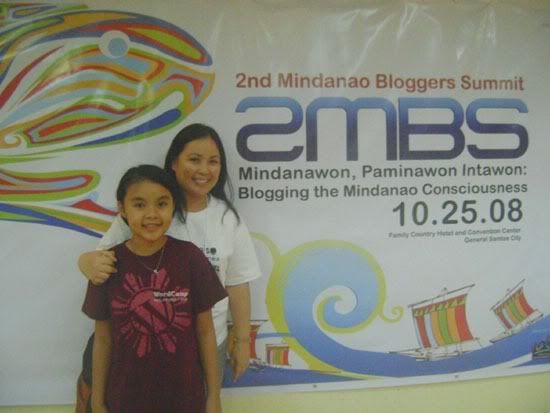 My first MBS experience was in 2008. I traveled to General Santos with Dimple because it was a sponsored trip. My sponsor was Paraiso Philippines and he also sponsored the the gasoline expense of one of the speakers from Iligan City so, there was a private car, so i tag Dimple along. 🙂 We both had a great time.  It was our first time seeing a bit of General Santos City.  We traveled from Iligan City to General Santos via Bukidnon, North Cotabato, and Davao Del Sur to General Santos.  There was a nearer route upon reaching a part of North Cotabato but since it was already past 6 pm we decided to go the long route by going to Digos.   After this event, i promised myself to attend the yearly summit.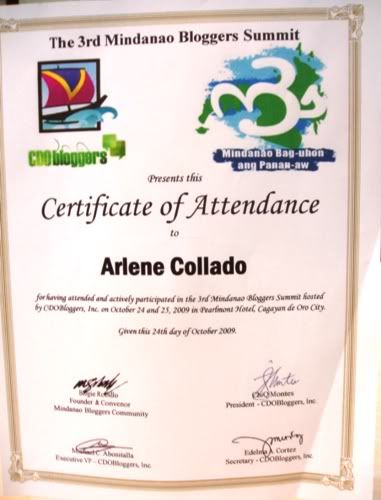 The third summit was held at Cagayan de Oro City hosted by the cdobloggers. I went alone because there was the registration.  I did not mind not being sponsored because Cagayan de Oro is just a neighbor city.   There were several politician guests that graced the event.  The sunday activity were divided into two – a group went white water rafting and the other group went city tour.  I went with the city tour group as i've never been to places that we went to.  Been always to Cagayan de Oro all these years but never set foot inside Xavier University, never been inside the Cathedral, and never been to the huge image of Jesus at Divine Mercy Shrine in El Salvador.
Now, the third experience is still to come.  In two hours i will be off to Zamboanga City with my daughter and another two companions to attend the 4th Mindanao Bloggers Summit.
I have so many pictures of the past 2 summits i attended but i don't like to fill this post with them.  Probably will share them in the future after i made summit 4 pictures.  🙂
I look forward to this summit because it's a fun experience.  It's meeting old friends and making new friends at the same time you feel closer to one another because we share one thing in common — we blog for Mindanao.
Happy reminiscing everyone!