One year ago tomorrow, me and some General Education faculty went off to Camiguin Island, around 4 hours travel from my hometown.  It was a very sunny day or it's one of the typical summer sunny day.  So my sky photos here today will be of that trip.
After more than 3 hours travel, we arrived at Balinguan, Misamis Oriental where we would take the ferry to the main island.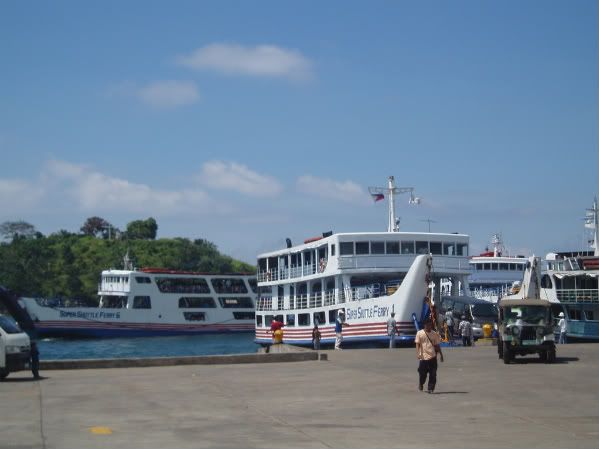 On board the barge going to the island, i took the chance to shoot the sky of the mainland we were leaving behind: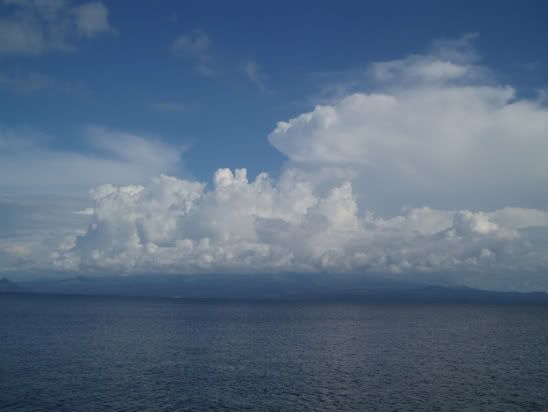 We arrived the SDA church in Catarman in the afternoon.   Be We did not go out anymore because we prepared for the Sabbath.  We attend the vespers Friday evening then Saturday attended the church services because it was just a few steps away from our accommodation.  Afternoon it rained but fortunately after the AY program the rain stopped so we decided to go to the Walkway.  Several of our companions reached the end station but for me and other ladies, we walked just until the cemented pathway and then started to go down.  ON the way down, i tried to take some sky photos–
After that walkway, we had dinner and after dinner we went to the Ardent Spring. Sunday came and i have so many sky photos but will just share with you one of the skies — let's say, it's my favorite or one of my top three favorites: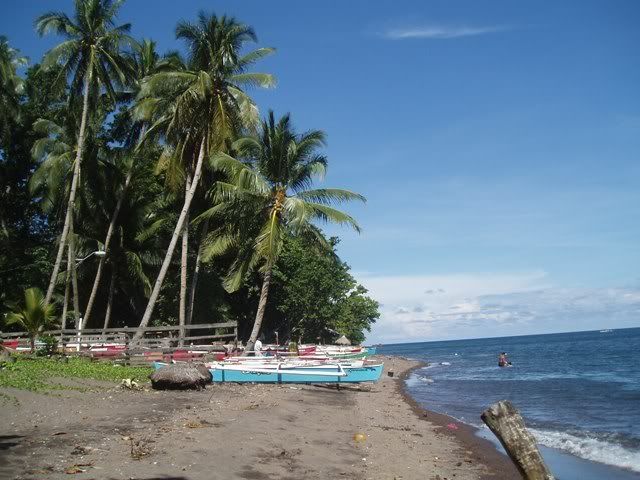 Top photo – we rode one of those in going to White Island.
Middle photo – one of the sky photos i took while already at the white island.
Third photo – a sky photo above the Mt. Hibok Hibok.  Still taken from the white island.
These are all for now.  I hope everyone will enjoy the week-end.  We will have a long week-end over here because we don't work on May 1 – Labor Day.
photo credits: sunshineforlife
BIG LOVE TO THE FIRST COMMENTOR OF THIS POST: